All Hemp Cloudz products are produced from agricultural hemp, are non-psychotoxic (they do not result in the feelings of euphoria), and are produced with care with top quality ingredients in ISO 8 Certified Labs.
The Hemp Cloudz CBD Oil come in 30ml bottles with strengths of 100mg, 250mg and 500mg.
This range is designed to be used without any problem in your favorite sub-ohm tank with a 0.5 or 0.8 ohm coil for 100mg and 250mg strengths as they are thicker. You can use them for example in the OHM GO kit with a 0.5 coil. The 500mg strength though is better experienced in pod kits, so you can use it with your favorite refillable pod like the Suorin Drop or  Smok Nord kits.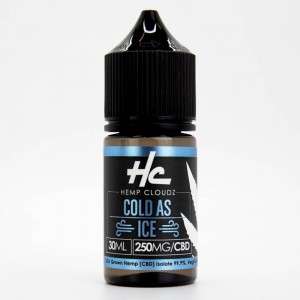 Hemp

 

Cloudz

 Cold As Ice CBD E-Liquid

A cold menthol/spearmint blast with a CBD kick! If there's a problem, yo this'll solve it! Check out our flavor while our chemist revolves it! One hit of this and you'll be as cold as ice ice baby! here. Use the block's Settings tab to change the caption position and set other styles.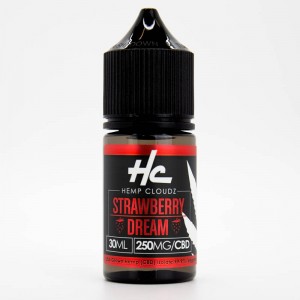 Hemp

 

Cloudz

 Strawberry Dream CBD E-Liquid

Turn your dreams into a reality with Strawberry Dream! A fruit frenzy of strawberries and raspberries for that flavor pop you've been dreaming about! Be the king of your empire and dream BIG!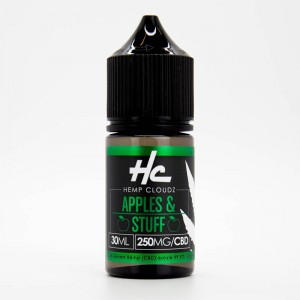 Hemp

 

Cloudz

 Apples & Stuff CBD E-Liquid

Think a little different with Apples & Stuff! A sweet Fuji apple and a CBD kick that'll get you feeling like you can climb any mountain for that sweet refreshing apple! Innovate your body and taste buds!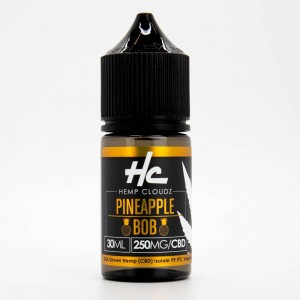 Hemp

 

Cloudz

 Pineapple Bob CBD E-Liquid

Don't be so square and check out Pineapple Bob; a fruit medley of pineapples, mangoes, and sweet strawberries! With a flavor so tasty and a pure CBD kick, you won't feel like such a bottom feeder!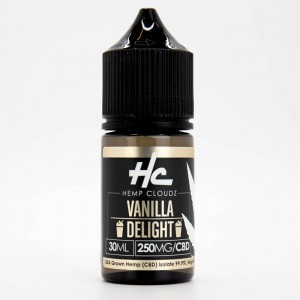 Hemp

 

Cloudz

 Vanilla Delight CBD E-Liquid

Shake it up with Vanilla Delight! A decadent, thick and creamy vanilla milkshake that coats your taste buds with pure flavor packed with a pure CBD hit that will get you movin' and shakin' in no time!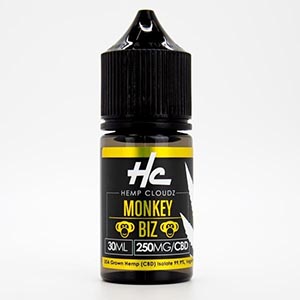 Hemp

 

Cloudz

 Monkey Biz CBD E-Liquid

A busy body like you needs some time to monkey around and relax! Monkey Biz is just right for you! Sweet bananas with a kick of kiwi balanced with sensational strawberries for that right flavor of pure bliss and total euphoria!
Our blog readers can get a 15% discount on purchasing these products using the code CBDEU.